Line Lock Safety Brake
with Bill Johnston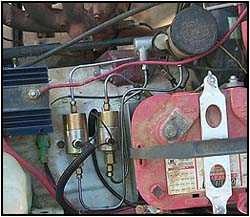 Pork Barrel Engineering came up with a very versatile line lock system made especially for the Samurai. We have also installed the system in a Samurai that has dual batteries (shifting the mounting position slightly) and the installation was just as painless.
The installation took about two hours, but that included bleeding the brakes after everything was connected.