Wheels and Tires
I started with the original tires and wheels. That didn't last long. Skinny wheels with 26 inch tires just don't cut it. I found some decent tires for cheap and they were P265/75R15 that actually measure 31.25" at 28 lbs of pressure. When you frequent 4x4 shops, you most often find quite a few "posers" that look good, cost a lot and never travel off of the pavement. This was NOT going to be one of those!

The wheels I decided on needed to be simple, cheap and ready to take abuse in the rocks. Being this close to Las Cruces makes the rock crawling requirement a no-brainer... I first used shackles and add-a-leafs to keep the rubber out of the fenders. That didn't last long. When I went SPOA, the world changed for the better. Then I went to 32x11.50/15 Swamper SX's and I loved it. Another addition was on-board air. I used an electric air pump from a caddy that was normally used to automatically level out the vehicle by inflating the air shocks in the rear when lots of baggage was put into the trunk. I ran the air line into the passenger compartment to a female quick release valve where I could reach any tire with only a short coiled air line.
| | |
| --- | --- |
| | |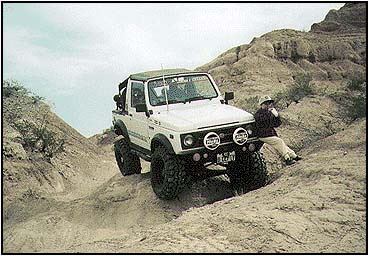 32/11.50/15 Swamper SX's... a wonderful thing!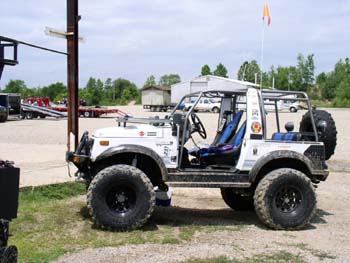 Currently running 33/12.50R/15 TSL Radials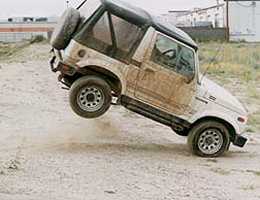 Original wheels and stock tires...Ugh!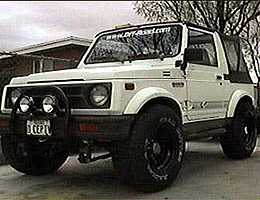 31's with not enough lift...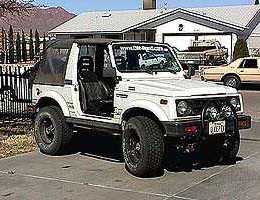 Adding Rancho Add-A-Leafs - little better...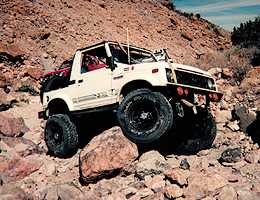 After the SPOA conversion.